Hey There!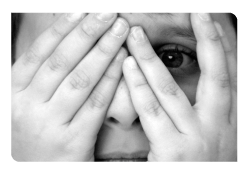 Here at iBehave we have the resources you're looking for.
We work with our clients and their families to help them find solutions to the struggles they're experiencing. It's not a "one size fits all" deal; our clients receive customized behavioral support to meet their needs and access to communities and programs that are ready to help.
More info
Meet Our Staff
Come learn about the smiling faces that you'll be working with.
Our staff is deeply dedicated to and knowledgable in their field. Come and find out a little bit about them.
We can't wait to meet you and start finding solutions!
What Do We Do?
1
Individual Therapy
Using ABA principles we design individualized treatment interventions.
2
School-Based Behavioral Consultation
We work collaboratively with teachers, school staff and families in public, private or charter school settings.
3
Child, Adolescent, and Adult Consultations
iBehave Therapy Group is contracted with DHS/DSPD to deliver BC1, BC2 and BC3 behavioral consultations.  We provide behavior consultations to adult group homes, residential and day programs, host homes, and after-school programs.
4
Video/Distance Consultation
Using HD web cameras, video conferencing and email, behavior consultation can be available to you where ever you live.
More info
We Are Honored to Be a Part of the Following: